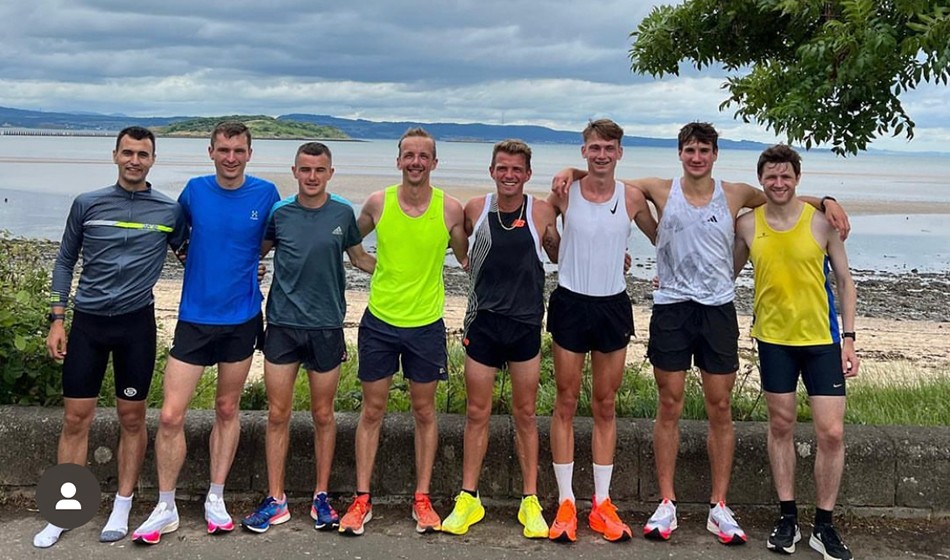 Scottish runner takes down Andy Baddeleys long-standing mark at the Silverknowes event in Edinburgh
Andy Baddeleys reign as parkrun world record-holder came to an end on Saturday (June 24) when Andy Butchart improved his mark by three seconds to 13:45 at the Silverknowes parkrun in north-west Edinburgh.
Baddeley ran 13:48 at the Bushy Park event in London in August 2012 and it has stood the test of time since. But Butchart stormed around the Silverknowes course to claim the record.
It is a performance that is sure to get more attention than the 5000m at this weekends European Team Championships in Poland, where in-form Jonny Davies races for Britain. Judging by the huge amount of attention that parkrun performances attract, it could even overshadow Butcharts previous achievements on the track.
Baddeley once won the Dream Mile in Oslo with 3:49.38, but he later became arguably better known for being the long-time parkrun record-holder. World 1500m champion Jake Wightman has also joked in the past that people can relate to his parkrun results moreso than his track times.
Butchart has also enjoyed success on the track and among other things was sixth in the Rio Olympic 5000m final in 2016 in 13:08.61. More recently he has stepped up to 10,000m with a Scottish record of 27:36.77 and Silverknowes was his first race since finishing first Brit, in 10th, at the Night of the 10,000m PBs in London in 27:47.43.
Parkrun, of course, famously describe their events as a run and not a race and the distances of parkrun courses are not always exactly 5km and the ground underfoot varies a lot from event to event.
READ MORE: Parkrun fastest and slowest courses
Organisers describe the Silverknowes course as scenic, flat and run on generally wide footpaths, adding as it borders the Firth of Forth, you can be exposed to the elements. The course is designed to be enjoyable, rather than for pure PB speed.
The 31-year-old Central AC athlete, who is married to 800m international Lynsey Sharp, has also run 62:58 for the half-marathon and has ambitions of moving up to the marathon in coming years.
The fastest parkrun by a woman in the UK is 15:31 by Melissa Courtney-Bryant set last Christmas in Poole.