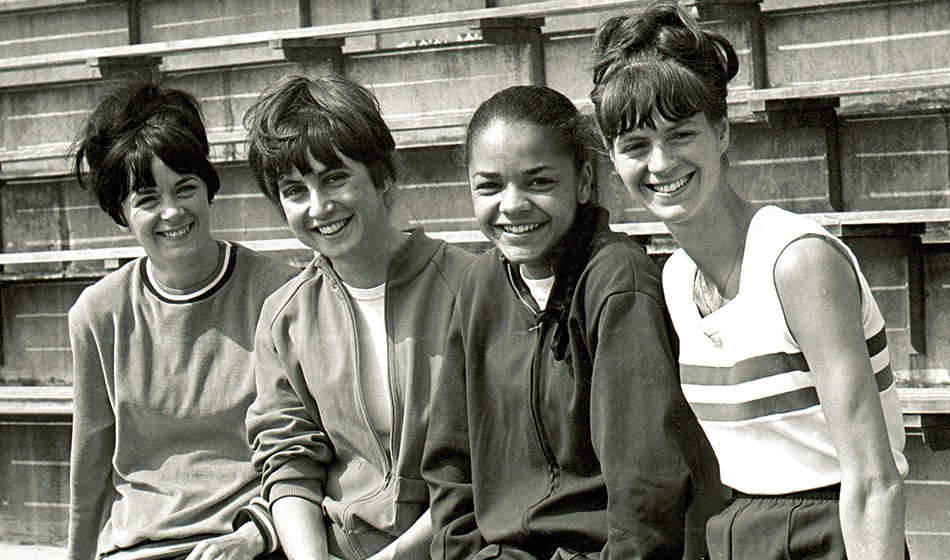 Two-time Olympian and former British 100m record-holder was one of Britains finest female sprinters in the late 1960s and early 1970s
Della Pascoe, who competed in the sprints at the 1968 and 1972 Olympics for Britain, has died aged 74. The former British 100m record-holder, who was married to fellow Olympian Alan Pascoe, passed away peacefully on Thursday (June 22) after suffering from Parkinsons Disease in recent years.
Born in Southsea on March 28, 1949, as Della James, she enjoyed great success as a teenage athlete, winning AAA under-17 titles at 100 and 220 yards in 1965, English Schools 100 yards gold in Blackburn in 1966 and English Schools 220 yards gold in Peterborough in 1967.
Aged just 19 and competing for London Olympiades, she went to the Mexico Olympics in 1968 where she reached the semi-finals in the 100m. In the quarter-final, though, she tied Dorothy Hymans hand-timed UK 100m record of 11.3.
In the same year she was also part of a world record-breaking squad in the 4x200m when she combined with Maureen Tranter, Janet Simpson and Val Peat to clock 1:33.8.
With PBs of 11.36 for 100m and 23.5 for 200m, she was one of Britains best sprinters of the era and went on to represent England at the Commonwealth Games in 1970 in Edinburgh.
When it came to national titles she was crowned Womens AAA indoor 60m champion in 1967 and took indoor 200m gold in 1969, whereas outdoors she won the Womens AAA 100m title in 1972 in 11.86. In all she won 12 medals at the Womens AAA Championships.
At the 1972 Munich Olympics she was knocked out in the quarter-finals of the 200m but teamed up with Andrea Lynch, Judy Vernon and Anita Neil to finish seventh in the 4x100m final.
There was disappointment in 1973, though, when she was controversially overlooked for the 1974 Commonwealth Games team despite finishing top three in the 100m and 200m at the trials. Amid suspicions that she was penalised for being married to Alan Pascoe, who was building a reputation as an outspoken voice of the athletes, she wasnt even picked for the relay and decided to retire from the sport.
The Pascoes met as teenagers when Alan joined the coaching group of Dellas father, Doug James. Alan and I met at the running track in Portsmouth, she told AW in 2017. I had to slow down for him to catch me.
On her fathers coaching, she added: When I look back now I think we couldnt have been fitter. He used to have us jumping over walls and in the stadium wed go running up the steps, jumping over the barriers. It was very hard but we all used to do it all, and we were all really fit. That was the ground rules of his training the fitness aspect.
She worked as an art teacher and later became heavily involved in charity work raising hundreds of thousands of pounds, partly through popular garden parties, in addition to having two children, Lucy and Daniel.